At Sharon Lakes Animal Hospital, we offer soft tissue surgery service for cats and dogs in Charlotte.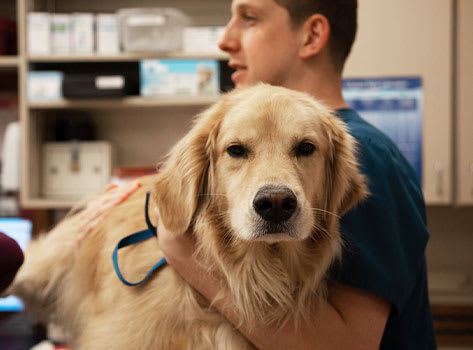 Veterinary Soft Tissue Surgery 
Soft Tissue Surgery is a term that encompasses most of the surgical procedures that do not fall under the remit of Orthopaedic Surgery.
Soft tissue surgery addresses conditions the ear, nose and throat, and also includes hepatic, gastrointestinal, cardiothoracic, urogenital, skin reconstructive and oncological surgeries.
We know that surgery can be stressful, and we are devoted to providing a reassuring and compassionate experience for you and your furry friend.
The Surgery Process
We understand that it can be frightening to learn that your pet needs surgery. Please rest assured that the recommendation of surgery is made with the best interest of your pet in mind.
We will ensure that you understand why surgery is recommended, and are comfortable making the decision to go ahead.
Surgical protocols at our AAHA-accredited clinic include:
Pre-surgical assessments. Our veterinary team will verify the specifics of the procedure, examine the patient and ensure blood tests have been completed and reviewed by the vet in order to determine if your pet is at risk for any anesthesia-related complications.
Dedicated surgical suites. Surgeries are performed in a room used only for sterile surgical procedures as a precaution to prevent infections and cross-contamination
Surgical attire. Our staff will wear disposable caps and masks at all times in the surgical suite. Those directly involved in the procedure itself will also wear sterile gowns and single-use gloves.
Sterile packs and equipment. All of our surgical instruments and equipment are carefully cleaned, sterilized, and wrapped prior to each procedure in order to prevent infections.
Common elective soft tissue surgeries at our hospital include:
Common urgent surgical procedures include:
Skin lacerations or abscess
Malignant skin tumors
Intestinal obstruction from a foreign body
Torn cruciate or ACL ruptures
Internal bleeding
Fracture repair
Bladder stones/urethral blockages
Spleen cancer