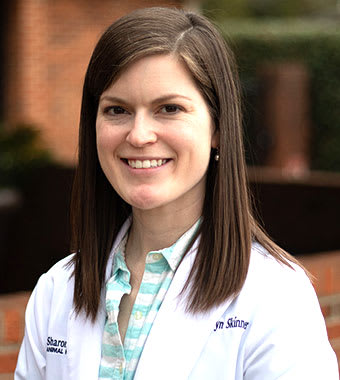 Dr. Katheryn Skinner
Dr. Katheryn Skinner is an animal lover and a veterinarian at Sharon Lakes Animal Hospital in South Charlotte. 
Dr. Skinner earned a B.S. in Microbial, Cellular, and Molecular Biology from Auburn University in 2010 and graduated with honors from Auburn University's College of Veterinary Medicine in 2014. Her special interests include diagnostic imaging, wound care, and surgery.
She loves spending time with her husband and daughter as well as their two dogs and two cats. She enjoys cooking/baking, long-distance running, and traveling with her family.
The best thing about my job is the knowledge that I can make a positive difference, each day, in the lives of my patients and their people.